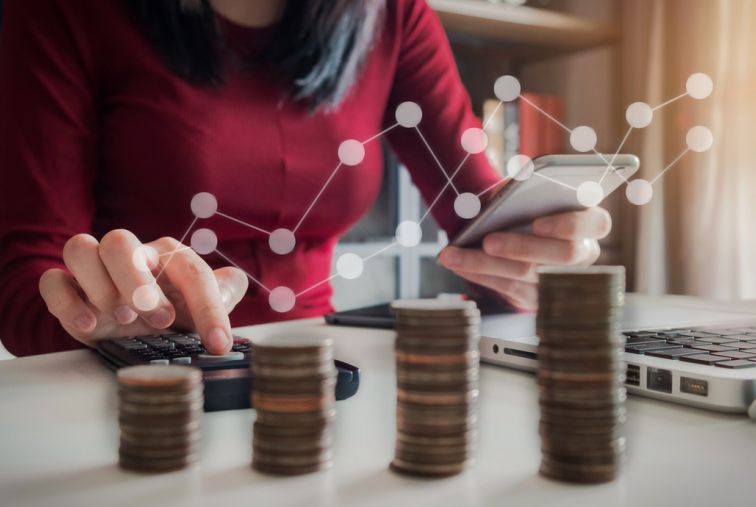 As the invoices roll in, it can feel like your business' money rolls right out. Since this week is Money Smart Week, we wanted to give you some tips to save your small business money in three key areas: office space, payroll, and supplies/equipment.
1. Save on office space
While most businesses can't do away with a physical presence altogether, there are a few ways you can cut your facility fees significantly:
Ask for a rental fee reduction when your lease is up. Often, just asking your landlord for a reduced rate will bring you some savings. You may have some negotiating power, especially if you are a promising new business tenant or a long-term commercial tenant with a history of paying on time. You also could ask for a longer term (three years or more) lease to lock in your current rate or ask to add a renewal option that specifies the rental rate of future leases.

If your facility has space you don't need now, sublet a room or area to another small business or sole proprietorship for a monthly income that offsets your rent.

Encourage or require employees to telecommute on a rotating schedule. With less employees in the building, you may be able to avoid the need for more space in the future, move to a smaller and cheaper facility, or free up space you could sublet. As a bonus, you'll save on electricity and other utilities.
2. Save on employee costs
Balancing your business' needs with the need to save costs is tricky. Consider these ways to save on your payroll:
Hire virtual assistants for jobs that don't require a full-time employee. Numerous online companies (such as elance.com) specialize in matching your organization with freelance employees, skilled in areas like answering front desk/receptionist calls, research, bookkeeping, accounting, web development, graphic design, copywriting, sales, and marketing. You pay only for the hours you need assistance.

Talk to a local college about offering course credit to students for working part-time at your company. They'll get credit and valuable work experience while you receive the benefit of their fresh perspective and recent education at a comparatively low hourly rate.

Outsource your human resources functions to a professional employer organization (PEO). As part of the PEO's larger group of employers, your business will save on benefits and associated costs. Often, the PEO helps you take care of tasks like recruiting, administering employee benefits, payroll, workers' compensation, and training/development, reducing the need for your business to employ HR staff and freeing you to focus on your business.
3. Save on supplies and vendor costs
By far, the biggest list of potential savings lies in your supplies and vendor costs. Try these tips:
Ask for a small business discount. Similar to asking your landlord for a rental discount, often you'll see some savings just for asking. Be sure to ask all your vendors and anybody you do business with, since many are willing to discount products and services for small businesses.

Ask your business' vendors, sales representatives, and partners to advise you on ways your business can save money when purchasing their products. Also, compare competitors' prices and ask your preferred vendor to price match any lower prices. If your preferred vendor won't match, switch to save.

Join a local small business or trade association. By combining your purchasing power with other businesses, you may be able to save by buying in bulk or placing large orders. Also, association members often receive discounts on contracts like phone and insurance.

Put those trade association contacts to good use and barter your business' services for another. You'll both save on work you'd normally pay for.

Check if used equipment is available before you buy. For things like copiers, computers, printers, and specialty big-ticket items like construction equipment, you could save big by buying used. Likewise, manufacturers' closeouts on prior-year models may offer savings over current models.

Pick up equipment and supplies from local vendors instead of paying for delivery.

Use open source or online trial software, when possible, to avoid paying software and license fees. Also, ask employees to search for free online forms and templates instead of purchasing office supply forms.
When you own a small business, every dollar you save can be put into building your business for the future.